---
M. Jamshed Rafiq Malik The President of Women & Children's Welfare Foundation
said that a newly born child has no authority to exercise any influence on
the sources of his creation. To attach the word illegitimate with
a child is the insult of humanity. Every new born child is innocent
and free of sin. The killing of infant is the murder of whole humanity.
Any religion or country of the world does not allow to throw away such children
on the rubbish heaps after killing. WCWF demands from the world
nations to commemorate the world. Children day as "The day of preventing
the killing of helpless infants" this year and to omit the word of illegitimate with
such children have no right of their creation and birth. Children are children
whether they belong to muslims, hindus, jews or heathens. The whole world come
forward and treat them with kindness and affection.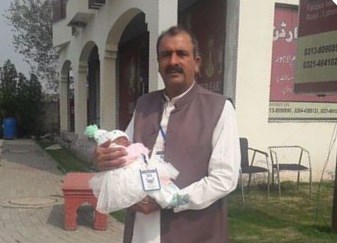 M.Jamshed Rafique Malik