Women and Children Welfare Foundation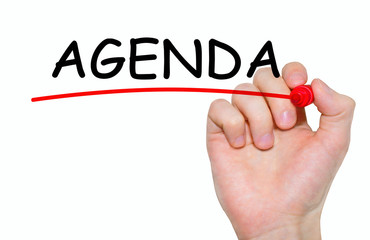 Working for the rights of women and children this foundation is totally non political, looks down upon the social prejudices and religious conservatism. This foundation, with government support and the moral support of people having humanistic welfare thinking, will continue its journey towards its positive targets. It will abide by the law and the constitution. It will look the just social values with respect and esteem. In case of any accident or natural calamity, this foundation, changing its priorities, will alleviate the sufferings of its public. While in normal circumstances, this foundation will organize various seminars and peaceful rallies in which people will be made aware that no child has any control over his birth and he has come into this world through the marital or conjugal relationship of his parents.
Every newly born child is above in selecting his status in society. It is not his fault if he born in a poor family. Foundation will inform people that why ladies and children are forced to pick up litter from the heaps and why atrocities s are committed on ladies and children working on brick kilns. Why are the facilities of education and hospital beyond their reach?
Why they are compelled for reconciliation in case of physical, mental and sexual torture. It will inform the public that why the women who are 52 percent of our population have very low number in our parliament. Our urban, especially rural females, work from dawn to dusk with their male members, but their efforts have never been recognized. Woman is a complete human being.  She is not only the source of sexual satisfaction for men but the world's greatest leaders and reformers have got up bringing from their mother's lap.
The foundation, through its meaning and processions will inform the masses that woman is Mother Teresa and Lady Diana who worked for the children suffering from blood cancer was also a woman. The voice which creeps into the human soul belongs to Abida Parveen and Lata Mangeshkar. The songs of Madam Noor Jahan instilled a new zeal and spirit in the soldiers at war fronts in 1965 war. Benazir Bhutto who was going to be the Prime Minister 3rd time became the victim of merciless male society .Fatima Jinnah supported Quaid e Azam in every situation.
Anarkali bazaar has been given the name after the name of a woman. The world's seventh wonder has been built in the memory of a woman. It was also a woman who researched on guerrillas for seven years living in jungles. Woman was alos an astronaut. Woman is Asma Jahangir , Malala Yousaf Zai and Arfa Kareem Randhawa . In the shape of Ayesha Mumtaz exposed the adulterating gang and never compromised on the health of common man. It is honor of a woman who gave birth to Jesus Christ without a father. It was also a woman whose goats were tendered by the Last Prophet PBUH in the Arabian Desert. It is not allowed to kill woman and children in war conditions and in normal circumstances regardless of their religion or creed etc.
Our existence without woman was unimaginable. Nature created woman from the rib of man therefore deal it with care and love. It is the agenda of the foundation to protect the woman. Woman is mother and mother and children are indispensable. Mother's love is deeper than the ocean.
Children are delicate creatures. Children are such marvelous masterpieces of nature as are more sensitive than the pupil of the eye, more delicate than flower petals, more fragrant than dew drops. It is an unpardonable crime to kill the innocent souls. No law of any country allows killing the infants intentionally. Foundation declares that it will embrace such children as honorable ones. Foundation will make people realize that sometimes choices are very tough and a flower blooming in dirty pond is free of thorns. Such flowers and petals that born in dirty ponds really deserve can love and care. They come into human market without any title. Guilty is not the gander but the company and firm which did not give it any name.
Women & Children's Welfare Foundation will accept such rejected children. For God' sake don't kill these harmless creatures. Put them in the cradle hanging outside the office in the darkness of the night and disappear. The foundation promises to secure the future of these children. The members of society will marry them without any demand and their lives would not be destroyed by any sort of fraud. Foundation condemns such owners who don't pay the proper salaries 14 thousand rupees as fixed by the government to their house maids.
Throwing acids on women, marrying them without their permission, and many other heinous customs are the shapes of women exploitations. Foundation not only condemns such customs but also resolves to fight against them also. Rape cases and honor killing cases are yet increasing. Foundation resolves to raise voice against these tortures on maids.
Finally the foundation demands that there is no law for the registration of Hindu marriages. Foundation will soon launch a technical institute, educational school, dispensary and free ambulance service. Foundation will also educate that the girls should not be deprived of their inheritance without their consent. Foundation will initiate a movement that the trader and business community should not keep an eye on their profit or earning only; rather they must provide washroom facility for their customer s that come for shopping from nearby villages. No doubt, it is not compulsory for them, but it is a moral duty of the traders in a way. As it is a custom in our neighboring country Iran that any person, in case of dire necessity, can knock the door for washroom facility.
Foundation resolves to promote this Iranian culture. It also suggests that in the centre of every city one washroom of the nearby mosque must be allocated to children and women customers only for specific durations. And traders can do the service of the mosques collectively as much as possible.
Join the membership of the foundation if you notice any glimpse of betterment of society. Ladies and daughter s step forward and support the foundation for the future of your children and initiate a revolutionary movement because this foundation guarantees your rights.
President
Jamshed Rafiq Malik
Cell # 0301-4649590
/wcwf.official
E-mail: [email protected]